Steve's journey to becoming a celebrated photographer wasn't conventional. Although it's been his identity for 40-years, it was a much-loved pastime until 2020. "I had a family to raise. It was tough to do it in photography," he explained.
He studied English and Engineering and ended up with a B.S. in Education ("I think Baylor made up that degree for me," he chuckles), and a minor in Art and Philosophy, and later more art and photography in graduate school which he never finished. Steve started a successful computer technical career at Wang Laboratories in Boston in the 1980s.
>> Read More in Artisan HD   IG:@artisanhd_  @stolenlightimagery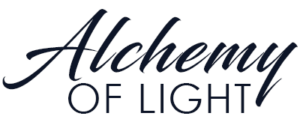 Natural Landscapes by Steve Scott
The Mayborn Museum, Waco, Texas

The Mayborn mission includes encouraging appreciation for beauty and detail in the natural world. We had an opportunity to partner with Steve Scott, a local Waco photographer, who shares that passion and captures amazing North American landscapes and the furry creatures who inhabit them.
"I sojourn through my photography because it is an excellent medium for sharing my fascination with light and  surroundings with others. I hope by exploring my work, you draw closer to the feelings experienced when you have found visual tranquility."
His first museum exhibit, Steve is also an alumnus of Baylor University and returning full circle to share a collection of work that spans over the last several years. Scott focuses on the beauty of how light refracts through nature and takes you instantly to that point in time.